Zombie Sex Up The Butt
Poor girl, she's been grabbed by the hair by a scary festering zombie guy. And what does he do first? After giving her a good look at the warts and sores and exploding sores on his grungy dick, he shoves it right smartly up her quivering ass as she screams in protest: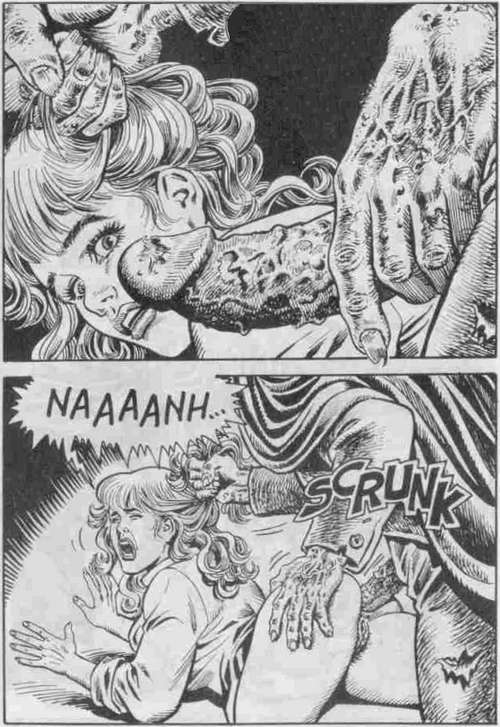 Now we see the extreme closeup of her stretched rosebud, as our hooded zombie monster-guy gets his lumpy cock shoved balls-deep in her anus and starts ramming away. She still doesn't look happy, and can you blame her?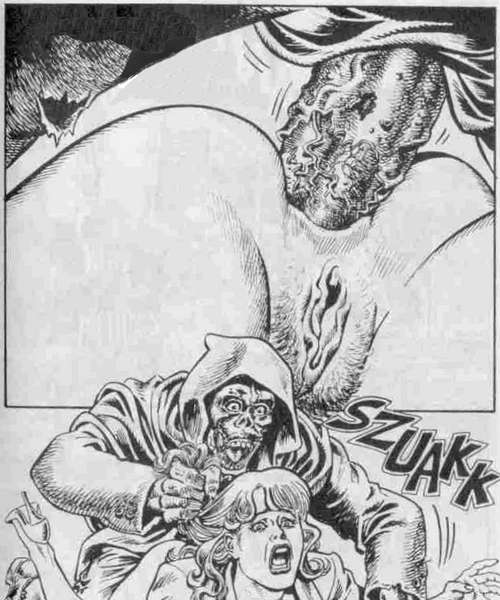 Want more? Click here for a zombie orgy.
Sex slave Blog Posts:
From
Spanking Blog
: "Sarah Jane Ceylon gets her breasts cropped and her cute ass well caned, leaving it crossed with perpendicular cane welts, which look hot as hell during the bondage sex that every slavegirl craves..."(
More...
)
From
Spanking Blog
: "Just a friendly little bondage and cropping, but we know that in the very next picture this sex slave's panties will be down and some guy will be balls-deep inside her. There's just something special about plain white panties..."(
More...
)
From
Bondage Blog
: "This comes from Spanking Blog, where the appeal doubtless had something to do with this girl's tears and the big-ass slave strap she's getting a spanking with. But I like the artwork for that lovely kneeling slave posture..." (
More...
)
Red Flicker Whip
:
A long thin red flicker whip with a black braided nylon tassel at the end. It produces a distinct stinging sensation your slave will strive to avoid. Sleek, elegant, precise and potentially vicious... (
More...
)
Straight Rattan Cane
:
This rattan cane is great for serious slave punishment. Brisk ass caning delivers perfect stripes, vivid welts, and blazing sore butts with a minimum of domly effort. When you want your sex slave to tremble, threaten a harsh caning! Rattan is like bamboo, only more flexible. The handle is covered in suede leather... (
More...
)