Zombie Sex Up The Butt
Poor girl, she's been grabbed by the hair by a scary festering zombie guy. And what does he do first? After giving her a good look at the warts and sores and exploding sores on his grungy dick, he shoves it right smartly up her quivering ass as she screams in protest: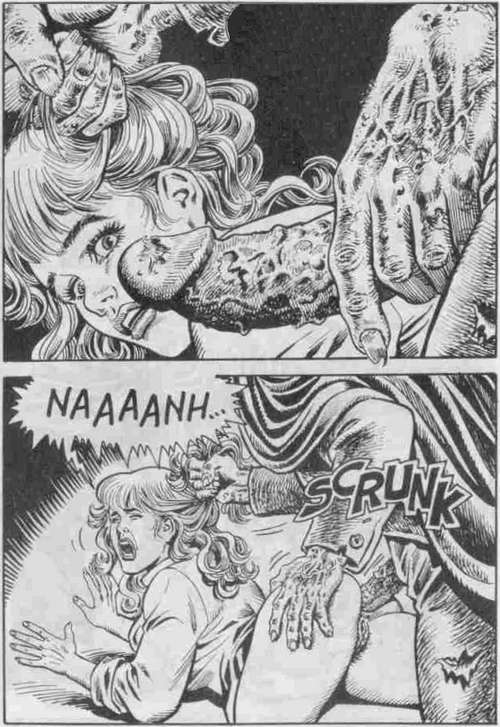 Now we see the extreme closeup of her stretched rosebud, as our hooded zombie monster-guy gets his lumpy cock shoved balls-deep in her anus and starts ramming away. She still doesn't look happy, and can you blame her?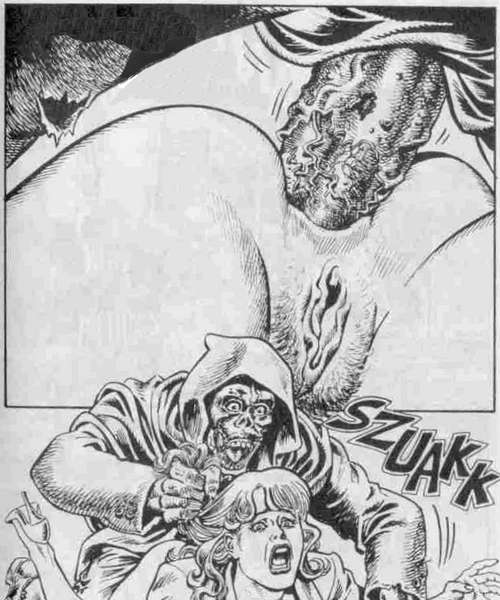 Want more? Click here for a zombie orgy.
Sex slave Blog Posts:
From
Spanking Blog
: "This rigorous bondage caning photo shows the value of really good bondage for frisky slave women. Sure, the lovely and talented Devon Lee is looking askance at the cane menacing her tootsies..." (
More...
)
From
Spanking Blog
: "Here's a pleasant scene from the usually-gritty-and-severe whipping folks at Pain Gate. A sunny day suitable for a picnic, lovely scenery, two mostly-bare slavegirls, a whipping post, some sort of snake whip..." (
More...
)
From
Spanking Blog
: "Have you got a slave girl who's sullen about her corner time? Or worse yet, stubborn? No matter how many times you spank her, she's back out of the corner in fourteen seconds flat, wheedling for a cushion or some lotion or whatever it is that bad girls think they should have while they kneel in the corner to contemplate their misdeeds?" (
More...
)
Velcro Bondage System
:
The SportSheets bondage system includes a soft, velvety fitted bed cover with two nylon straps and a drawstring. Also included are four Sportcuffs with four anchor pads. The pads are Velcro squares that can be placed anywhere on the bed cover. The cuffs are then attached to permit a wide variety of light duty bondage positions. (
More
)
Single Tail Whip
:
This high-quality single-tail whip is made of finely braided black leather with a black nylon tassel at the end. The gold standard for punishing your wayward sex slave! This supple, well-crafted, precision instrument will provide endless fun for you and limitless pain and pleasure for your punished slaves... (
More...
)