Zombie Sex Up The Butt
Poor girl, she's been grabbed by the hair by a scary festering zombie guy. And what does he do first? After giving her a good look at the warts and sores and exploding sores on his grungy dick, he shoves it right smartly up her quivering ass as she screams in protest: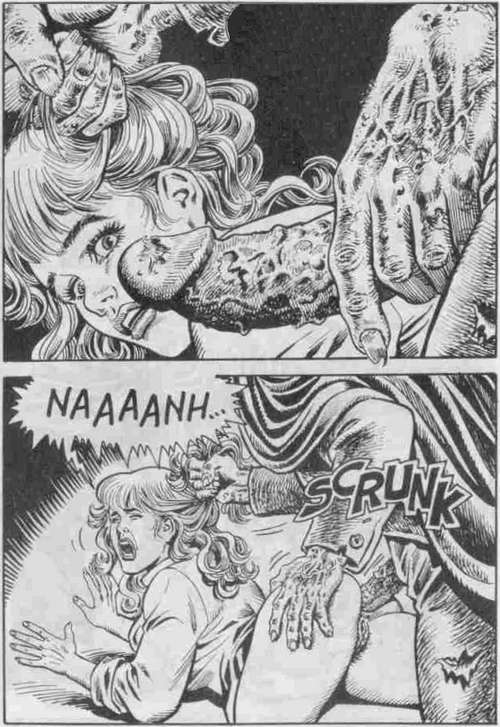 Now we see the extreme closeup of her stretched rosebud, as our hooded zombie monster-guy gets his lumpy cock shoved balls-deep in her anus and starts ramming away. She still doesn't look happy, and can you blame her?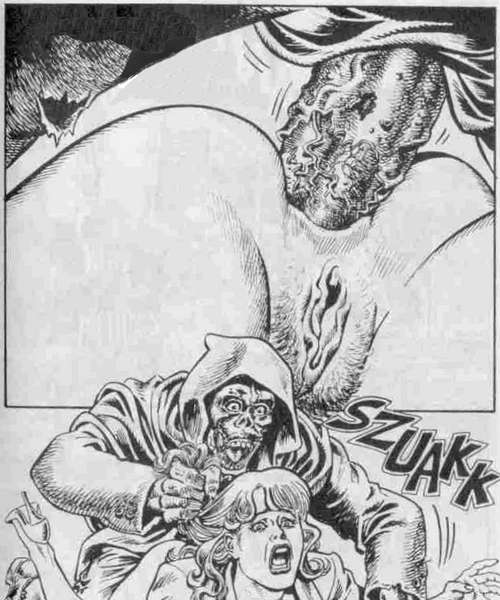 Want more? Click here for a zombie orgy.
Sex slave Blog Posts:
From
Bondage Blog
: "I think wooden stocks, even simple portable ones like this pretty Pain Toy model is getting spanked in, would be a fun addition to the slave discipline equipment. And from the look on this girl's face, she needs something to keep her from putting her hands behind her..." (
More...
)
From
Bondage Blog
: "Tied down like that on an old wooden trestle table, you'd expect this slave girl to be in trouble, and you'd be right. Now she's yelling; I guess that leather belt he's using hurts a bit. Good thing she's held firmly in place, eh?" (
More...
)
From
Spanking Blog
: "This rigorous bondage caning photo shows the value of really good bondage for frisky slave women. Sure, the lovely and talented Devon Lee is looking askance at the cane menacing her tootsies..." (
More...
)
Bunny Hood
:
The Bunny Hood is a top quality leather bondage hood. This animal face hood is hand crafted from premium garment leather by highly skilled seamstresses. The Bunny Hood is great for sensory deprivation play. The eyes are circular patches with nine small holes to see through, sharply limiting visibility for your slave. (
More...
)
Black Nipple Clamps
:
The Black Spring Jaw Style Nipple Clamp from Spartacus is designed to give your sex slave some serious nipple pain and pleasure. Connected by an all-black chain, these clamps are spring loaded and adjustable, while the rubber coating provides a relentless yet comfortable vise... (
More...
)