Zombie Sex Up The Butt
Poor girl, she's been grabbed by the hair by a scary festering zombie guy. And what does he do first? After giving her a good look at the warts and sores and exploding sores on his grungy dick, he shoves it right smartly up her quivering ass as she screams in protest: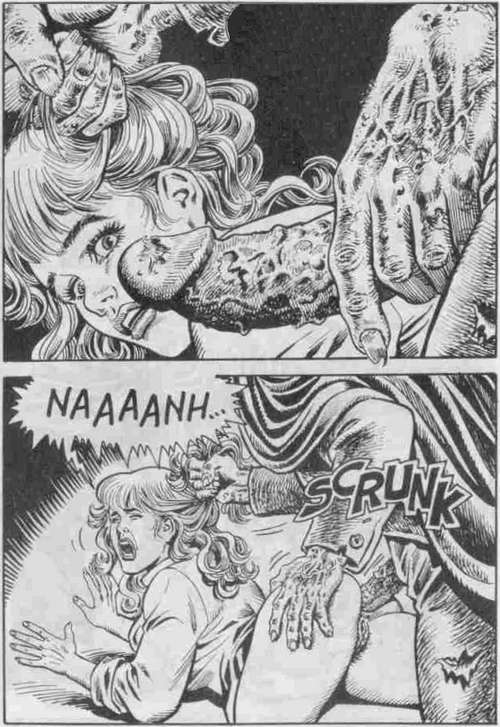 Now we see the extreme closeup of her stretched rosebud, as our hooded zombie monster-guy gets his lumpy cock shoved balls-deep in her anus and starts ramming away. She still doesn't look happy, and can you blame her?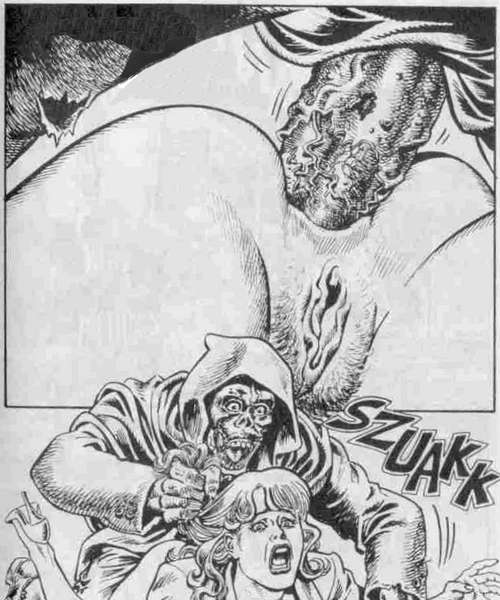 Want more? Click here for a zombie orgy.
Sex slave Blog Posts:
From
Spanking Blog
: "I'm guessing this is the full meal deal slavegirl fantasy: bastinado in a tropical dungeon, followed by much limping about and eagerness-to-please." (
More...
)
From
Spanking Blog
: "Here we see a slave girl in trouble, getting a little corner time before her caning. Just enough to make her anxious, while he gets out his canes..." (
More...
)
From
Bondage Blog
: "In 1805, when Lewis And Clark left the Missouri country en route to the Columbia, they took with them a slave woman, the 'wife' of a French voyageur who had originally purchased her from the Hidatsa Indians. Youíve heard of this slave wife; her name was Sacajawea. Ultimately she proved very useful to the expedition, helping it secure horses from the Shoshone. But in a different universe, Lewis and Clark would have had their own slave wives, and maybe they didnít ever get the horses they needed. So they would have had to put the women to work, fitting them with bits and harnesses and stout shoes and decorative horse-tail butt plugs." (
More...
)
Leather Bondage Mittens
:
These high quality bondage mitts are wonderful at containing you slave's busy hands and fingers. Made of fine garment leather over soft padding, each padded mitten has a large D-ring on a heavy leather buckle strap for cinching down on the wrist and attaching... (
More...
)
Single Tail Whip
:
This high-quality single-tail whip is made of finely braided black leather with a black nylon tassel at the end. The gold standard for punishing your wayward sex slave! This supple, well-crafted, precision instrument will provide endless fun for you and limitless pain and pleasure for your punished slaves... (
More...
)