Zombie Sex Up The Butt
Poor girl, she's been grabbed by the hair by a scary festering zombie guy. And what does he do first? After giving her a good look at the warts and sores and exploding sores on his grungy dick, he shoves it right smartly up her quivering ass as she screams in protest: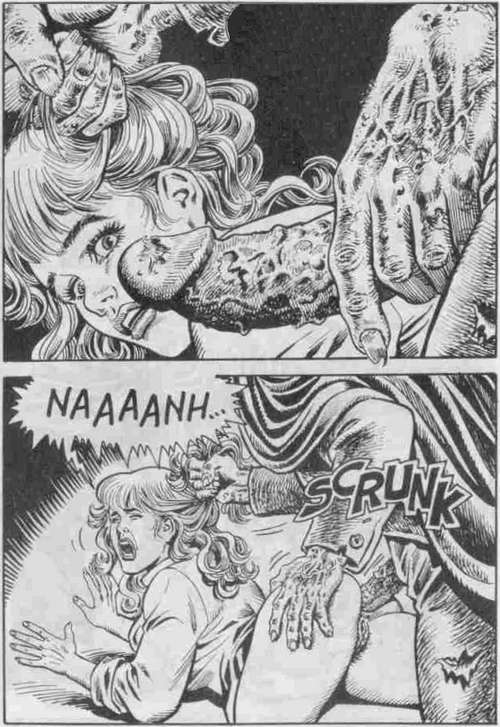 Now we see the extreme closeup of her stretched rosebud, as our hooded zombie monster-guy gets his lumpy cock shoved balls-deep in her anus and starts ramming away. She still doesn't look happy, and can you blame her?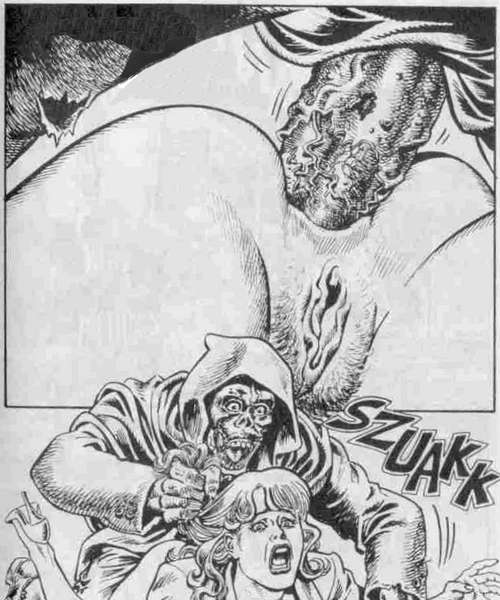 Want more? Click here for a zombie orgy.
Sex slave Blog Posts:
From
Bondage Blog
: "I'm still having fun with the new
3D Kink
game. As you play, you earn coins you can use to buy more toys for your virtual sexslaves. An early and essential Bondage Blog upgrade was a ring gag, of course. There's also a bukkake tool and a sponge for cleanup (which I naturally did not use before taking this screenshot). Now, all I'm missing is
this shirt
. Swallow or it's going in your eye, slut!" (
More...
)
From
Bondage Blog
: "one of the best uses of bondage is to allow me to concentrate on what Iím doing, without undue interruptions. I want my fingers in her, but my hands are busy holding her down. I release her, and open a drawer. I pull out handcuffs. I toss a pillow near her hips, and lift her ass onto it. I cuff her wrists behind her back. Now I can work on her pussy. I pull her lips back to expose her clit. It is a juicy round pearl, full and extending from its hood. I put the tip of my tongue on it, isolating it in her sensations. She moves in response. I lap at it. She squirms, pants a little. I slip a finger into her. And another." (
More...
)
From
Bondage Blog
: "I am
really
amused by
this gallery
at
Nude Traffic
featuring Molly Pony being forced to squeegee car windows while wearing handcuffs and minimal clothing. And when she doesn't make enough tips at topless window washing to satisfy her squeegee pimp, there's
another gallery
where he sends her back out completely naked." (
More...
)
Velcro Bondage System
:
The SportSheets bondage system includes a soft, velvety fitted bed cover with two nylon straps and a drawstring. Also included are four Sportcuffs with four anchor pads. The pads are Velcro squares that can be placed anywhere on the bed cover. The cuffs are then attached to permit a wide variety of light duty bondage positions. (
More
)
Red Flicker Whip
:
A long thin red flicker whip with a black braided nylon tassel at the end. It produces a distinct stinging sensation your slave will strive to avoid. Sleek, elegant, precise and potentially vicious... (
More...
)