Zombie Sex Up The Butt
Poor girl, she's been grabbed by the hair by a scary festering zombie guy. And what does he do first? After giving her a good look at the warts and sores and exploding sores on his grungy dick, he shoves it right smartly up her quivering ass as she screams in protest: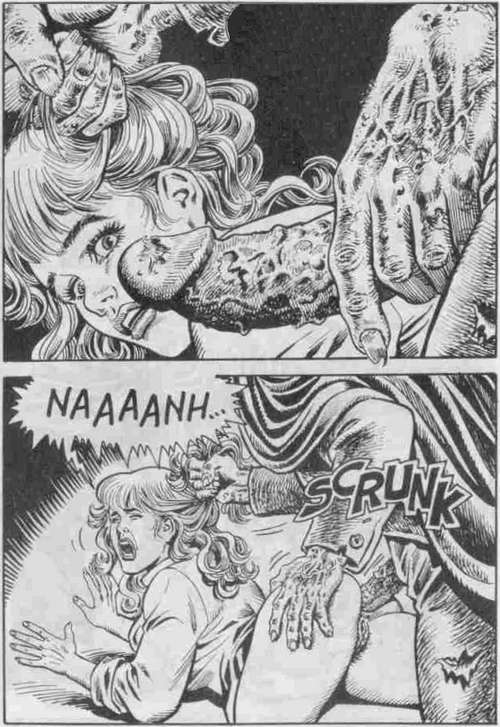 Now we see the extreme closeup of her stretched rosebud, as our hooded zombie monster-guy gets his lumpy cock shoved balls-deep in her anus and starts ramming away. She still doesn't look happy, and can you blame her?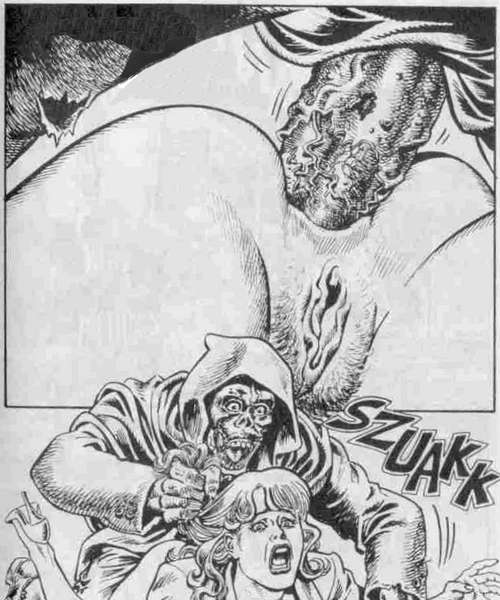 Want more? Click here for a zombie orgy.
Sex slave Blog Posts:
From
Bondage Blog
: "I just stumbled across a very traditional bondage and spanking photoset from Lupus Pictures. Itís primarily spanking porn, but they include the full gamut of hot historical bondage fantasies, including the rack (with water torture), the wooden horse (in a castle courtyard, no less), a steel brank, and then the birch, well applied..." (
More...
)
From
Spanking Blog
: "This rigorous bondage caning photo shows the value of really good bondage for frisky slave women. Sure, the lovely and talented Devon Lee is looking askance at the cane menacing her tootsies..." (
More...
)
From
Bondage Blog
: "Not another porno caged blowjob picture, no, rather a description of the real thing: So I crawled across the floor, stripped and put my clothes away and crawled back to him. He opened the cage in the time it took me. "Kneel up." He placed the steel collar around my throat and locked it, then directed me into the cage. Then he padlocked it shut. He allowed me to suck his cock through the bars, then went to shower. He returned to check on me, and offered me his cock to suck again. Greedy and hungry with lust I fell on it starved. The cage does that to me even if nothing else does." (
More...
)
Metal Anklet with Slave Bells
:
With a row of tiny, silver slave bells attached to a silver chain by little O-rings, this elegant and sexy anklet is worn low on the ankle, adding a dazzling highlight to any slavegirl's foot. It has a small hook and O-ring clasp. (
More...
)
Single Tail Whip
:
This high-quality single-tail whip is made of finely braided black leather with a black nylon tassel at the end. The gold standard for punishing your wayward sex slave! This supple, well-crafted, precision instrument will provide endless fun for you and limitless pain and pleasure for your punished slaves... (
More...
)