Zombie Sex Up The Butt
Poor girl, she's been grabbed by the hair by a scary festering zombie guy. And what does he do first? After giving her a good look at the warts and sores and exploding sores on his grungy dick, he shoves it right smartly up her quivering ass as she screams in protest: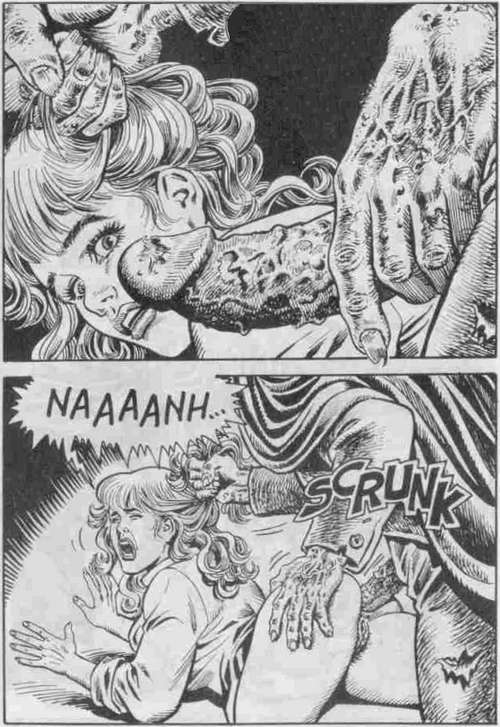 Now we see the extreme closeup of her stretched rosebud, as our hooded zombie monster-guy gets his lumpy cock shoved balls-deep in her anus and starts ramming away. She still doesn't look happy, and can you blame her?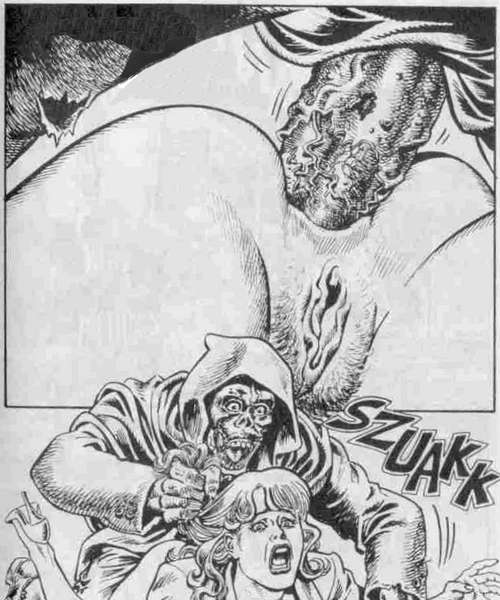 Want more? Click here for a zombie orgy.
Sex slave Blog Posts:
From
Bondage Blog
: "What a look on this slave's face! Sheís tied over a leather foot stool, getting walloped with a paddle, but the neighbors canít hear a thing..." (
More...
)
From
Spanking Blog
: "The folks at Pain Toy arenít messing around. They do things with single tail whips, and canes, and sore bottoms, and exposed breasts, that make my eyebrows go all the way up..." (
More...
)
From
Bondage Blog
: "I have been publishing this bondage blog since 2003, but somehow the finer points of kinky etiquette have passed me by. For instance, if you rent a sexual slave by the hour, obviously you keep her well tied, obviously you pay her owner, and obviously you use her thoroughly and in every available sexual orifice, starting with her mouth and leaving no hole -- especially not her asshole -- unfucked. The part I did NOT know was that, judging from these pictures, you are apparently also supposed to leave her with a generous one-dollar tip (which, adding insult to insult, she will certainly not be allowed to keep or spend)." (
More...
)
Velcro Bondage System
:
The SportSheets bondage system includes a soft, velvety fitted bed cover with two nylon straps and a drawstring. Also included are four Sportcuffs with four anchor pads. The pads are Velcro squares that can be placed anywhere on the bed cover. The cuffs are then attached to permit a wide variety of light duty bondage positions. (
More
)
Bunny Hood
:
The Bunny Hood is a top quality leather bondage hood. This animal face hood is hand crafted from premium garment leather by highly skilled seamstresses. The Bunny Hood is great for sensory deprivation play. The eyes are circular patches with nine small holes to see through, sharply limiting visibility for your slave. (
More...
)