Zombie Sex Up The Butt
Poor girl, she's been grabbed by the hair by a scary festering zombie guy. And what does he do first? After giving her a good look at the warts and sores and exploding sores on his grungy dick, he shoves it right smartly up her quivering ass as she screams in protest: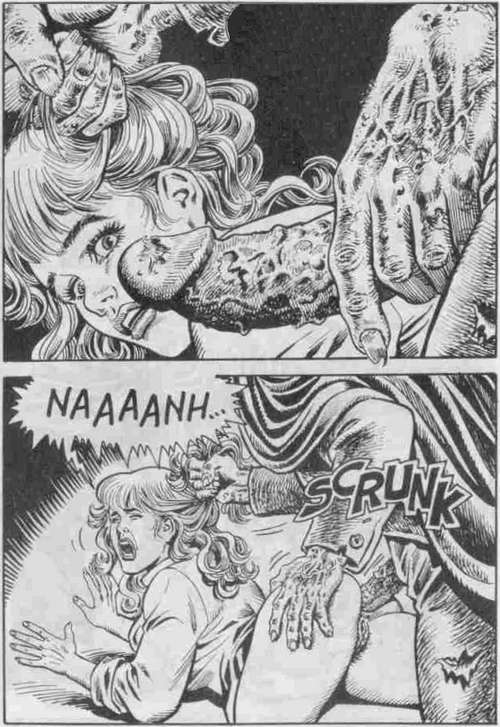 Now we see the extreme closeup of her stretched rosebud, as our hooded zombie monster-guy gets his lumpy cock shoved balls-deep in her anus and starts ramming away. She still doesn't look happy, and can you blame her?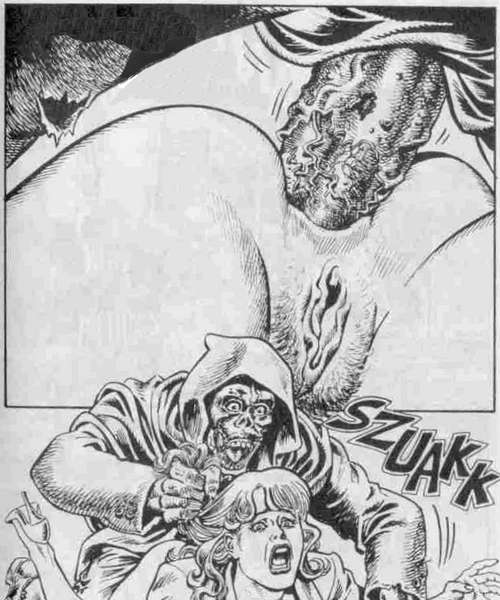 Want more? Click here for a zombie orgy.
Sex slave Blog Posts:
From
Spanking Blog
: "Here's a pleasant scene from the usually-gritty-and-severe whipping folks at Pain Gate. A sunny day suitable for a picnic, lovely scenery, two mostly-bare slavegirls, a whipping post, some sort of snake whip..." (
More...
)
From
Bondage Blog
: "In 1805, when Lewis And Clark left the Missouri country en route to the Columbia, they took with them a slave woman, the 'wife' of a French voyageur who had originally purchased her from the Hidatsa Indians. Youíve heard of this slave wife; her name was Sacajawea. Ultimately she proved very useful to the expedition, helping it secure horses from the Shoshone. But in a different universe, Lewis and Clark would have had their own slave wives, and maybe they didnít ever get the horses they needed. So they would have had to put the women to work, fitting them with bits and harnesses and stout shoes and decorative horse-tail butt plugs." (
More...
)
From
Spanking Blog
: "This rigorous bondage caning photo shows the value of really good bondage for frisky slave women. Sure, the lovely and talented Devon Lee is looking askance at the cane menacing her tootsies..." (
More...
)
Heavy Wooden Paddle
:
This thick wooden paddle is 3" wide on the business end. Similar in shape to a fraternity paddle, these paddles are great for no-nonsense slave discipline and punishment. Made of very strong 7-ply birch plywood... (
More...
)
Bunny Hood
:
The Bunny Hood is a top quality leather bondage hood. This animal face hood is hand crafted from premium garment leather by highly skilled seamstresses. The Bunny Hood is great for sensory deprivation play. The eyes are circular patches with nine small holes to see through, sharply limiting visibility for your slave. (
More...
)