Zombie Sex Up The Butt
Poor girl, she's been grabbed by the hair by a scary festering zombie guy. And what does he do first? After giving her a good look at the warts and sores and exploding sores on his grungy dick, he shoves it right smartly up her quivering ass as she screams in protest: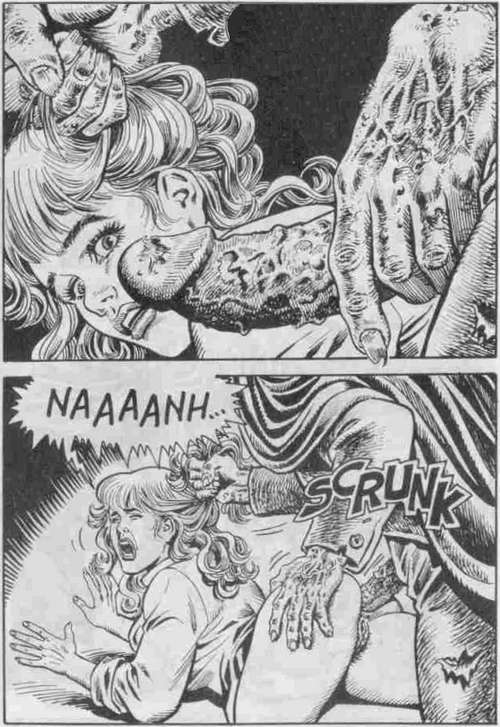 Now we see the extreme closeup of her stretched rosebud, as our hooded zombie monster-guy gets his lumpy cock shoved balls-deep in her anus and starts ramming away. She still doesn't look happy, and can you blame her?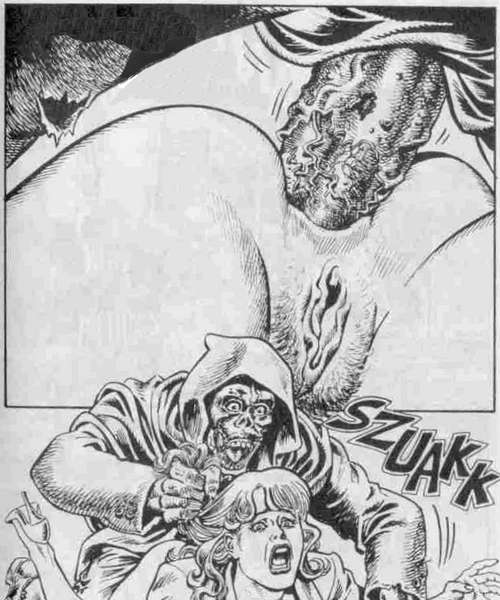 Want more? Click here for a zombie orgy.
Sex slave Blog Posts:
From
ErosBlog: The Sex Blog
: "How about the notoriously severe spanking and caning DVDs produced by Lupus Pictures? What right-thinking innocent girl would voluntarily consent to an ass-whipping that leaves her in tears with flaming red welts on her bottom?" (
More...
)
From
Bondage Blog
: "I just stumbled across a very traditional bondage and spanking photoset from Lupus Pictures. It's primarily spanking porn, but they include the full gamut of hot historical bondage fantasies, including the rack (with water torture), the wooden horse (in a castle courtyard, no less), a steel brank, and then the birch, well applied..." (
More...
)
From
Bondage Blog
: "Tied down like that on an old wooden trestle table, you'd expect this slave girl to be in trouble, and you'd be right. Now she's yelling; I guess that leather belt he's using hurts a bit. Good thing she's held firmly in place, eh?" (
More...
)
Leather Bondage Mittens
:
These high quality bondage mitts are wonderful at containing you slave's busy hands and fingers. Made of fine garment leather over soft padding, each padded mitten has a large D-ring on a heavy leather buckle strap for cinching down on the wrist and attaching... (
More...
)
Velcro Bondage System
:
The SportSheets bondage system includes a soft, velvety fitted bed cover with two nylon straps and a drawstring. Also included are four Sportcuffs with four anchor pads. The pads are Velcro squares that can be placed anywhere on the bed cover. The cuffs are then attached to permit a wide variety of light duty bondage positions. (
More
)